Volt Station Branding
The Volt station focuses on keeping people hydrated. So that the logo should also reflect such energy and must be appealing to the eye. Taking all of this into account, we imagine a logo design that is bold and captivating to people seeking a boost of energy in their daily life.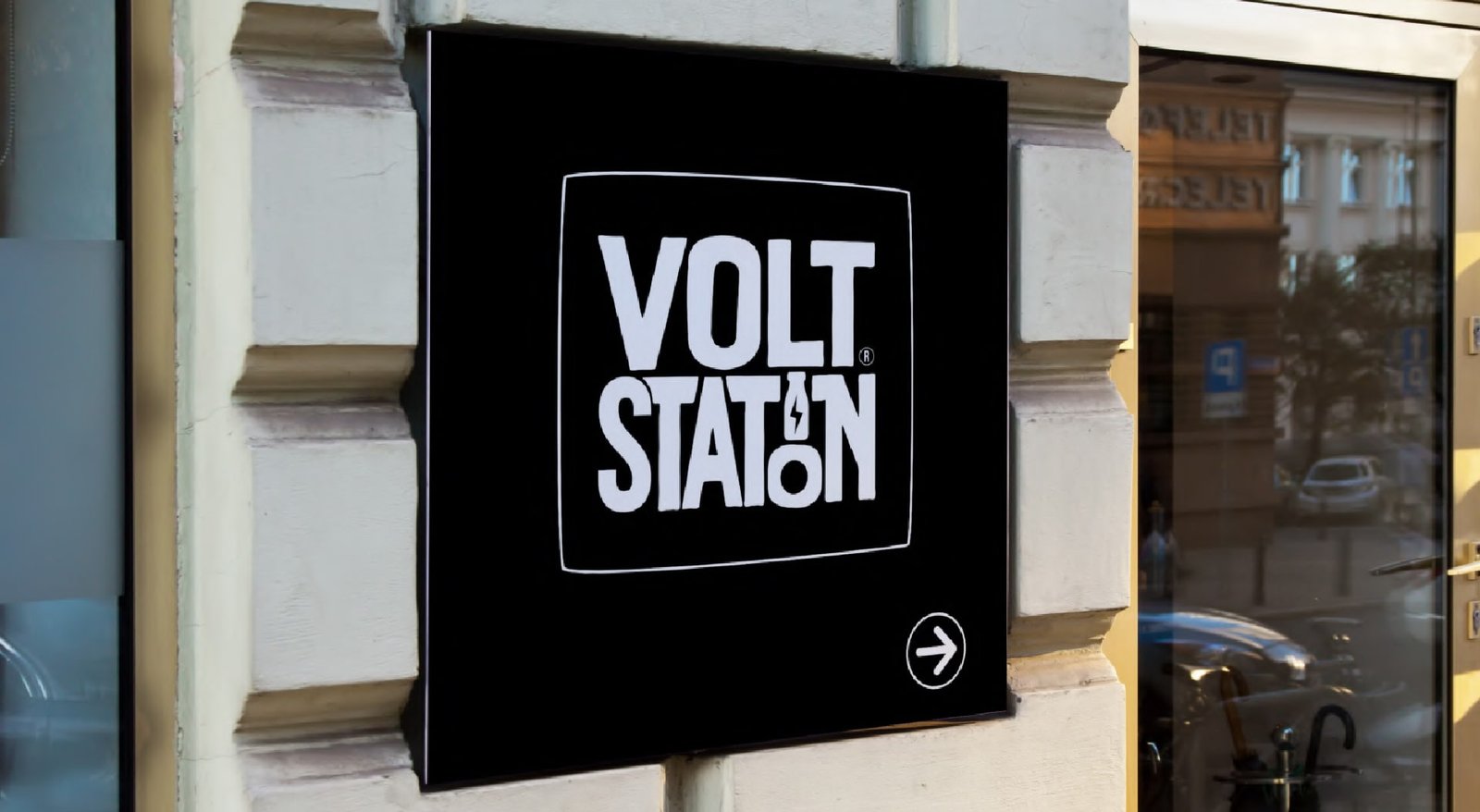 To represent the brand, we went with a bold font yet simple and catching logo design. The colors we chose were black and white. A simple black and white logo generates a striking visual effect.
Categories
There are three categories of juices available. Milk-based juices, nutritious juices, and regional drinks are all included. We decided to give a name to each of these categories. It should be short and catching one-that was our objective. The first one was milkshakes. We recall the chilled milk that made our mouths freeze when we think about milkshakes. So we decided to name it FROST. Frost was having the richness of chilled milk which was yummiest.  VIGOUR was our name for the nutritious juice category. The name itself reveals the freshness and how energizing the drink is. Vigour soothes your thirst while also providing you with the health benefits of fresh fruit extracts which will boost your energy and make you VIGOROUS! The drinks that are available locally in our home towns fall into the third category. These kinds of drinks bring back the memories to us. So, there is no better term for those drinks that are both inexpensive and revitalizing than "NATIVE."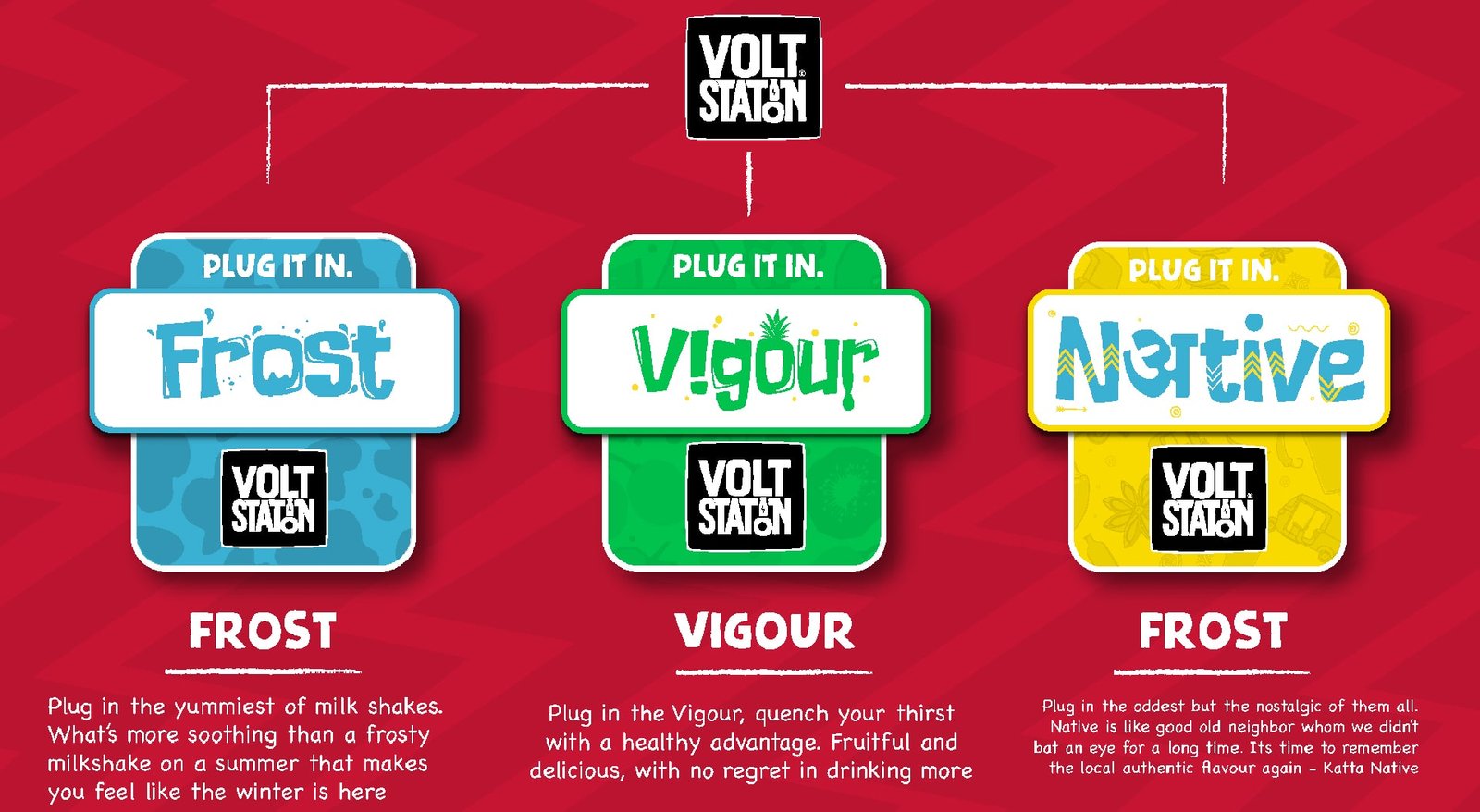 For those three categories, we opted to create the packaging cover and we discussed it with the team. Each category should have the same design with a different color scheme- we decided. For it, a bright and bold color palette should be created. We went with simple rectangle patterns. On top of that design, the motto "PLUG IT IN" was created. Because blue appears to be the color of ice, we chose blue for frost. Some doodle details of ice pieces were added to the blue background. The font included some icy detailing, such as splashing water drips.
Package Design
Green was chosen as the color to signify the power of VIGOUR, with some fruits doodled on it. The font was green-bold, and the letter O in Vigour was shaped like pineapple for a fruity atmosphere.   Finally, we chose yellow for Native and doodled some nostalgic native elements on it. The font was in a desi blue color, and the letter A in NATIVE was substituted with a Hindi letter that had the same sound as A.